When to Seek Out Professional Legal Assistance
There are many situations that people face where they need professional advice regarding what they should do to resolve it. If you're dealing with something more complicated than a traffic ticket, you'll want to look for professional assistance. What types of situations necessitate hiring a lawyer? Here are the top situations where seeking legal assistance is a good idea.
Family Legal Matters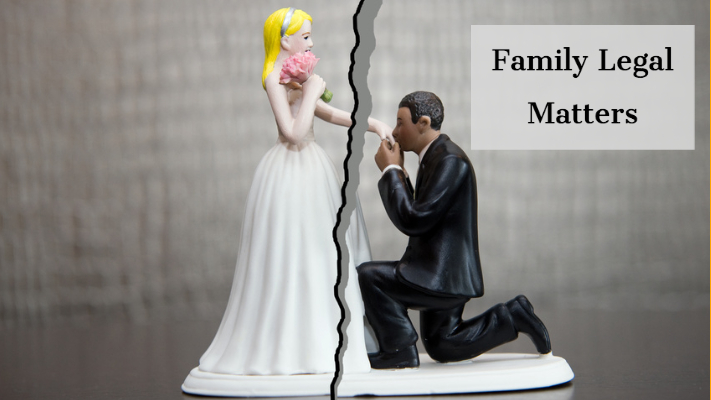 Around half of all marriages end in divorce. If you're facing a legal separation or divorce, you may want to consider a consultation with a family law attorney. They can help you with decisions regarding child custody, visitation rights, and property division. You may also want to consider a consultation if you are looking to adopt or need to establish paternity. Family law attorneys also can help settle matters involving juvenile delinquency and emancipation as well.
A family law attorney will make sure that all documents are properly prepared and filed with the courts. They will also collect any evidence that is relevant to your case. If you try to represent yourself in court in order to save money, it could backfire against you with costly mistakes because you don't understand the law or legal procedures well enough. A seasoned professional attorney can help you avoid making those mistakes.
Intellectual Property Protection
If you've created a unique product, book, song, program, or design, you may want to seek out an intellectual property lawyer to protect it from being copied and used for someone else's financial gain. An intellectual property lawyer can help you get patents, trademarks, copyrights, and licensing agreements. You may also want to seek professional assistance if someone has infringed on your work. These professionals deal with several industry fields such as e-commerce, engineering, and pharmaceuticals.
Tax Problems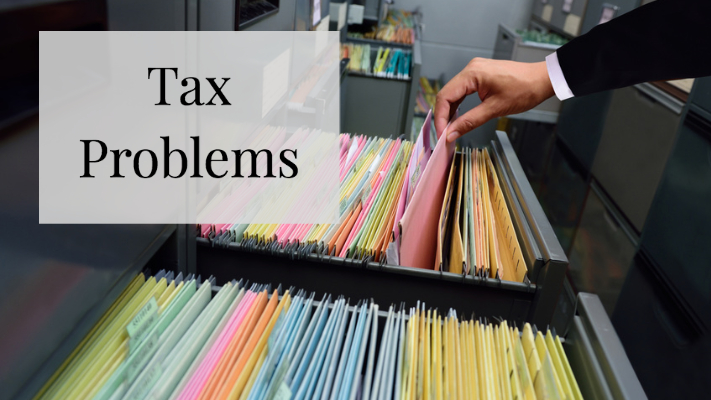 There are a few situations where consulting with a tax attorney can be highly beneficial. If you own or are starting a business, a tax lawyer can help you set up your legal structure for taxes or minimize your text debt when you sell the business. A tax professional can also help you track and report income. This type of legal assistance can also be beneficial for estate planning if you want to leave money to loved ones after you die. You should also seriously consider a consultation with a tax attorney if you're facing an IRS audit, tax fraud, or owe back taxes.
Immigration
If you are trying to become a legal U.S. citizen, you might want to seek advice from an immigration lawyer to help you apply for a green card or visa. The immigration process can be time-consuming and frustrating. Hiring an immigration lawyer may help ease that process by helping you file the appropriate paperwork and avoiding any delays with your application. If your application was denied, the lawyer can help you file an appeal.
They will explain all your options to you and maneuver through all the regulations of the process. They can even help get a job as a legal citizen once you've obtained all your necessary permits. You will need to pay a flat fee of approximately $100 in order to have a consultation. However, you may be able to find a few that offer free consultations.
Criminal Cases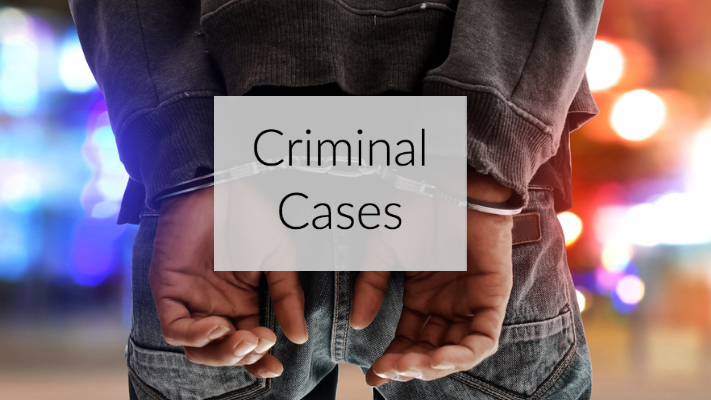 If you've been charged with a crime, you'll want to seek consultation from a criminal defense attorney. You can either pay for an attorney yourself or have a public defender appointed to you by the court to represent you. Some examples of criminal cases these lawyers handle can include assault, driving under the influence, or drug charges. A criminal defense attorney can eliminate your charges entirely or reduce them by plea bargaining with the prosecutor for a shorter sentence.
The attorney will also gather any relevant evidence involved in your case and collect statements from witnesses. They will also file all the court paperwork and advise you on all the options you have concerning your case. They can help alleviate fears from witnesses who are scared of testifying to help you build your case. Since criminal law covers a wide range of crimes, you'll want to look for an attorney that has specialized experience with the crime you're being accused of committing.
Consumer Protection
Any time you buy products or services, you are provided with legal protection from sellers using dishonest practices. You can seek professional assistance from a consumer protection attorney for issues related to financial scams, vehicles with hidden defects, identity theft, unsafe products, false advertising, and unfair debt collection practices. A consultation will help you figure out your options and help you recover any damages that you may have incurred. An attorney can help you file complaints against the seller with the appropriate governmental agencies who will investigate your claim.
Federal Crimes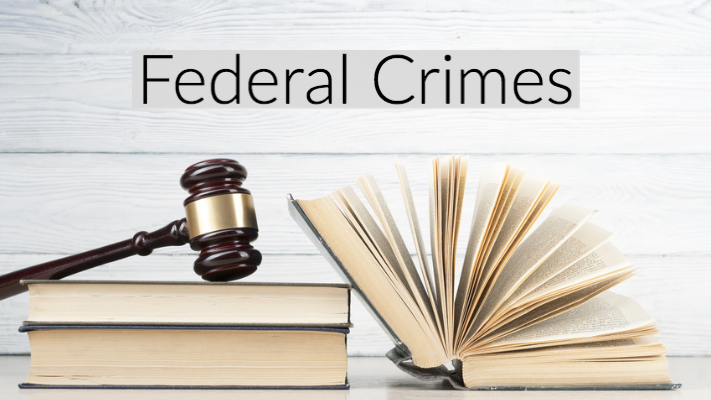 Finding yourself front and center in an investigation involving accusations of federal crimes is definitely a matter where you should seek legal counsel. Depending on the situation, it can be hard to determine if authorities are wanting to question you as a witness or a suspect. These types of investigations can take a long time for authorities to explore all the evidence that's involved. Before answering any questions, you'll want to have an attorney present even if you are just a witness. You could potentially get trapped into saying something that can negatively impact you during the court proceedings.
Make sure you look for an attorney who is specifically experienced with handling federal criminal cases. You'll also want to narrow down your choices to federal crime attorneys who are experienced with the crime you're being investigated for. There are approximately 4,000 federal criminal statutes and it's difficult for a criminal defense lawyer to know every single in and out of each of these statutes. Looking for the best possible attorney for your scenario can make a huge difference on whether or not you can win your case.
Medical Malpractice
If you've suffered complications from a hospital or emergency care doctor's mistake, you have a limited amount of time to seek legal assistance. The more time you can give your lawyer to collect evidence, the better your chance will be to win your case. A medical malpractice lawyer can help you receive a settlement to cover the costs of any injuries or damages you've received while under a doctor's care. They will handle all the paperwork and collect evidence and witness statements to help build your case. The most common reasons for a medical malpractice lawsuit include a misdiagnosis, delay of treatment, neglect, surgical errors, and incorrect medications or dosing.
The medical malpractice attorney will also negotiate with the insurance company so that you can focus on your recovery. They can also provide you with resources to help you with your rehabilitation process. They can help you avoid any potential mistakes you could make if you tried to handle the lawsuit yourself as well as speed up the process. Plus, they fully understand all the exact rules and procedures involved so that they can argue effectively for you in court.
Dental Injury
You can file a lawsuit against a dentist if you've suffered an injury during a dental procedure. Approximately 5% of the total medical malpractice lawsuits that are filed are against dentists. The most common treatments in dental malpractice lawsuits involve tooth extraction procedures, infections, anesthesia mismanagement, and dental implants. In order to win a dental malpractice lawsuit, you have to prove what the dentist did wrong, what they should have done instead, and the injury you sustained while under their care. You can do this by collecting medical records, taking photographs of the injury, and getting written statements from any witnesses.
If you believe your injuries are serious enough to file a lawsuit, you'll need to have an attorney file a complaint with the state dentistry board where you live. Most medical malpractice attorneys offer free consultations and represent their clients on a contingency fee basis. This means that they don't get paid unless they win your case.
Workplace Disputes
You may want to consider having a consultation with an employment lawyer if you are involved with a dispute at your workplace. Some issues you can address with this type of lawyer include wrongful termination, discrimination, unpaid wages, sexual harassment, and contract violations. You should also consider a consultation if an employer tries to force you to sign documents that affect any benefits or compensation you may receive, such as a severance package. If you're facing any one of these issues, it's important to seek out professional assistance from an employment lawyer as soon as possible. Any delays can prevent your ability to prove any wrongdoing committed by your employer.
Personal Injury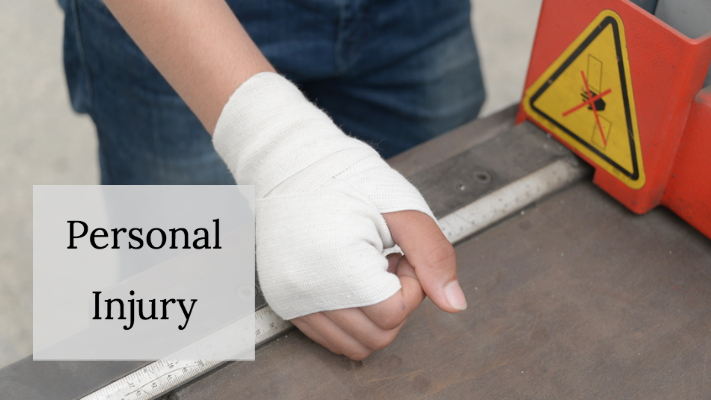 If you've suffered an injury from an accident or an animal attack, you may want to consult with a personal injury attorney before speaking with an insurance company representative. The personal injury lawyer will work with the insurance company to make sure that all your medical bills are paid and your vehicle is properly repaired. It's a good idea to have your injuries documented by visiting a hospital or emergency center immediately after the injury has occurred. It will help you to be able to receive financial compensation to pay the medical costs and other expenses involved concerning your injury.
You may find yourself in a situation where you need continued care for your chronic injuries.  Although some may think a lawyer should be contacted after the course of care is completed, so you know exactly how many medical bills need to be accounted for, the reality is far different.  If you need a chiropractor for chronic pain, make sure you seek out the services of a lawyer immediately.  You do not want to be paying out of pocket for any level of chronic pain care.
It's a wise idea to let an attorney handle any phone calls from insurance adjusters or claims representatives. These insurance agents may try to get you to say things that can cause your claim to be dismissed. If you're contacted by a representative after your injury, don't answer any questions. Instead, refer them to your lawyer or tell them you're contacting an attorney if you don't already have one. Always have an attorney review any medical history release authorization forms before signing as well.
Real Estate Transactions
If you live in certain states, you are required by law to have an attorney present during every real estate transaction. If you don't live in one of those states that require a lawyer, consulting a real estate attorney is still a wise idea if you are trying to buy or sell a home. Check with your local state to see what rules for hiring a real estate attorney will apply for your situation. Real estate lawyers can help you spot potential red flags in mortgage documents, draft amendments, and assist with tenant evictions. They can review purchase agreements and clear up any questions or concerns you may have during the home buying or selling process.
A real estate attorney can also help you resolve any last-minute disputes that may crop up during closing. You can potentially save hundreds to thousands of dollars from potential problems by hiring a real estate lawyer. You may want to consider hiring a real estate attorney if you are selling property as a result of a divorce or if the house has any structural damages.
A real estate attorney can also help you negotiate any repairs that may need to be done before closing. They can also assist with title searches and any zoning laws that may affect you. These professionals can also help you acquire financing, collect any necessary documentation, and tie up any loose ends. There are so many details involved in the home buying or selling process, and it can be all too easy to make mistakes that could cost you dearly in the long run. Hiring a real estate attorney can offer you peace of mind by avoiding these mistakes so the process is as smooth and efficient as possible.
If you're facing any one of these situations, consider seeking professional legal assistance today. You can find attorneys in your local area by searching online and asking family and friends for recommendations. When meeting with a lawyer, be sure to ask plenty of questions to determine whether or not they will be a good fit for your unique situation. Do thorough research before signing any documents. The initial advice you receive during your consultation will cost you nothing upfront but could save you hundreds or even thousands of dollars down the road.